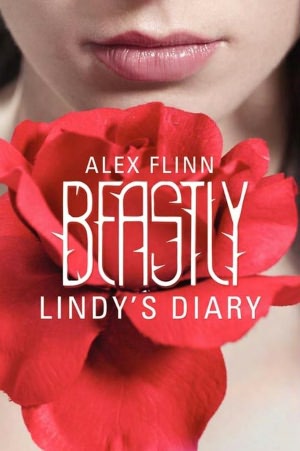 Title:
Beastly: Lindy's Diary
Author:
Alex Flinn
Publisher:
HarperTeen
Publish Date:
Jan 31 2012
Rating:
Diary, I am locked away . . . with no one to confide in but you . . . and him. His fur, those claws—they caught me off guard at first, but now I'm noticing something else about him—something deeper. It's the look in his eye. It tells me he's got a secret to keep. That's okay—I've got one, too. I think I'm falling in love with him. . . . Lindy
~ From the Beastly Deluxe Edition (Harper Teen, 2012) promotional copy
How did I not know about this book until a couple of days ago?!?! I LOVED Beastly and gobbled Lindy's Diary up within a day. It's a short story that shows Lindy's POV of Beastly, in diary format. In case you haven't read, or heard of, Beastly, it's a modern day retelling of Beauty and the Beast from the Beast's point of view.
The only reason I'm not giving Lindy's Diary a full five stars is because it was short and because it was told in diary form. Although, I'll totally admit, even though I don't usually like books written in diary format, I didn't hate it for this one. It gave you just enough content from Beastly, and just enough new content to hold a reader's attention. And while all of the major stuff was covered, I would have loved to see a few more of my favorite scenes from Beastly through Lindy's eyes.
I recommend Beastly: Lindy's Diary to anyone who read Beastly.
If you have read Beastly than you already know all of the characters and hopefully loved the book. So you already know what this one's going to be about. If you haven't read Beastly, you might not
necessarily
NEED to read it in order to understand Lindy's Diary, but you'll definitely want to if you want to catch the full story.
Now head over to Cynthia Leitich Smith's website for a SIX BOOK GIVEAWAY
that includes signed copies of
Bewitching, Beastly Deluxe Edition & Cloaked by Alex Flinn! (Ends Feb. 20, 2012
)
Tweet