Take two, Pretty Readers.
Last week
, we here at
Pretty in Fiction
participated in our first book blog hops and were very pleased with the results. So, this week we'd like to try our luck again.
We are participating in the same ones as last week:
TThe
Book Blogger Hop
, hosted by the
Crazy for Books
blog.
This week's question:
What is the one ARC you would love to get your hands on right now?
Jesse
: The one ARC I would love to get my hands on would be
Clockwork Prince
. I am going through Will Herondale withdrawal!
Kira
: Ha! Well, my one ARC, in unoriginal fashion, happens to be the same as Jess'. Except, instead of Will (though I do miss him), my reasoning is all about Jem Carstairs. I so love that boy!
Taylor
:
Silence, by Becca Fitzpatrick
.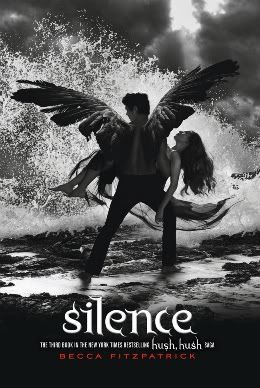 And, of course,
Feature, & Follow Friday
, hosted by
Parajunkee's View
and
Alison Can Read
Talk about the book that most changed or influenced your life (Was it a book that turned you from an average to avid reader, did it help you deal with a particularly difficult situation, does it bring you comfort every time you read it?).
Jesse
: I have to say the book that most changed my life would be
Twilight
. I know, cheesy. But I didn't start reading (almost obsessively!) like I do now until I raced through The Twilight Saga in less than a week. I remember sitting cross-legged in my bed at three in the morning rocking back and forth as I hurriedly finished New Moon and immediately purchased Eclipse on my iPod. I don't think I slept at all that week! Up until that point I don't think I'd ever stayed up all night reading before. (Now I barely sleep due to new releases that I just have to read!)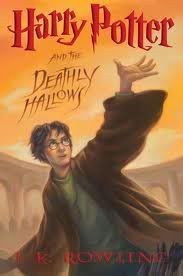 Kira
: You may not believe this, but this is the short answer:
At the risk of sounding cliché, [one of] the book[s] that influenced my life most was
Harry Potter and the Deathly Hallows
.
It marked the end of an era. I'd quite literally grown up with Harry, so the end meant just that. And ends always signify change.
Deathly Hallows
is also what brought me back into YA from adult fiction (though I do still read adult fiction from time to time) and was the cause of a number of firsts.
It was the first book I reread straight after finishing it (and, after finishing it the second time, I reread the series straight through). And it was the first book to kill off all my favorites (make that series. Out of 10 favorite characters, my top seven were dead by the end of the series. *shakes fist at JKR* Talk about emotional turmoil) .
(potential spoilers, Jess and Tayl):
It was also the first book that I had a problem with the death of a random, fairly unimportant character. Which would be Colin Creevey and his completely unessecary and rudely thrown in, "[He] looked small in death." Geeze! Why put it in at all, if that's all you're going give him? Not a big Colin Creevey fan, but come on! (Sorry. Still irritates me. The whole thing always just felt to me like : oh, by the way? Colin died.)
Taylor
:
The Summer Series, by Jenny Han
, because it never leaves my mind!!!